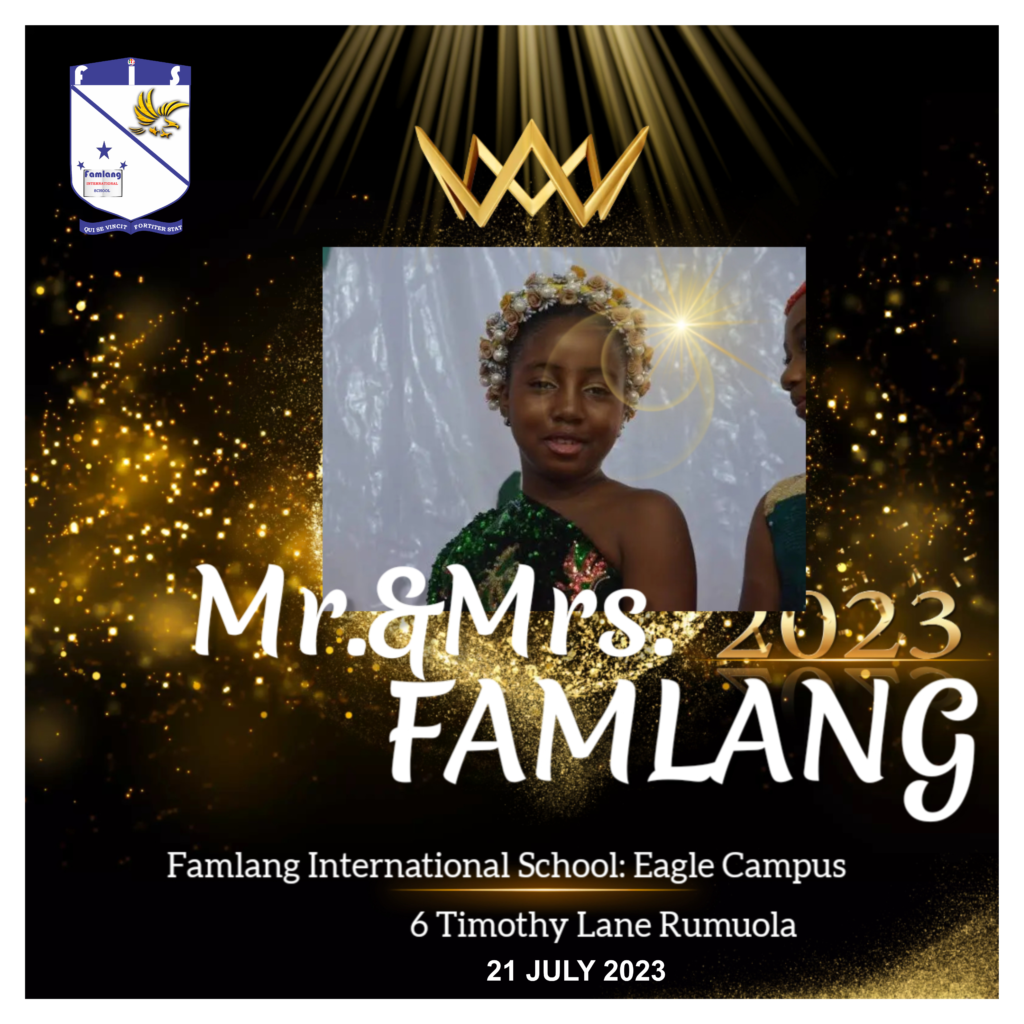 The 2023 edition of Mr. and Miss Famlang Beauty Pageant is scheduled to take place on Friday, 21 July 2023 at Famlang International School. The judging criteria for the selection are:
Cultural costume; to depict the rich heritage of Nigeria
English wear
School Uniform
That will not be all, the intellectual abilities of the contestants will also be put to test and those who will be able to answer some questions could emerge as winners.
The pageant which is mainly for the Nursery cadre comes with a lot of reward.
The contestants are:
Eneh Bright
Nwachukwu Charles
Ugochukwu kelvin
Isah Blossom
Dennis Deborah
Olloo Jesse
Chigozirim Obioma-Harcourt
Braideson Sokieprim
Amawa Ejiro
Eneh Jessica
Okiridu Melody
Chidindu Majesty
Power Perez
Ugochukwu David
Chinedum Raphael
Worusah Joel
The event can be followed live through our social media handle : www.facebook.com/famouslanguage
The event will equally be covered by famous media houses: RSTV, Classic FM and Tide Newspaper